P.P. Palm Tree Resort
129 Moo 7 T. Aonang A. Muang, Krabi, 81000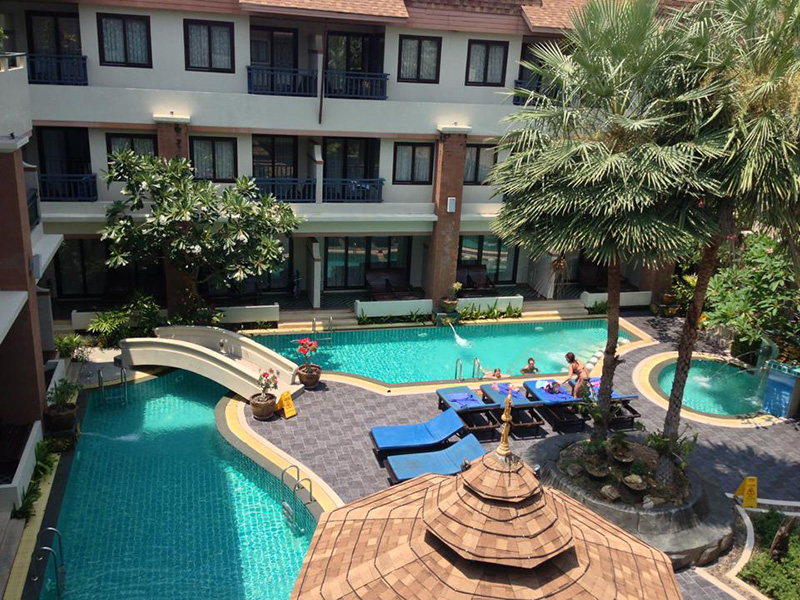 Wat zeggen de gasten?:
10
" Perfect! Everthing was good!!"
Bowman
9.8
"Everything was perfect! The resort was splendid!"
Barbara Smet
Cristina Ionescu
9.4
"Was unhappy about not being allowed to bring a guest back at night. Other than that I was very happy with staff and facilities."
David Malone
9.4
"Perfect! The location of the hotel is good. Staff is so friendly."
Cristina
Detail
PP Palm Tree resort is een modern resort gelegen in het centrum van het eiland. Het resort biedt volledige waaier van comfort en faciliteiten voor alle gasten 40 kamers met 3 grote kamertypes is Deluxe kamer, Pool Access kamer en Palm Tree Suite.
Faciliteiten
Voorzieningen
gehandicaptenvoorzieningen
lift
VIP-kamervoorzieningen
familie kamer
vergaderfaciliteiten
restaurant
kluisje in de kamer
kapsalon
winkels
rokers
parkeerplaats
Sport en recreatie
bar / pub
fietsverhuur
coffeeshop
nachtclub
bar aan het zwembad
tuin
golfbaan (ter plaatse)
fitnessruimte
overdekt zwembad
jacuzzi
kids club
massage
buitenzwembad
zwembad (voor kinderen)
sauna
spa
squashbanen
stoombad
tennisbanen
casino
Diensten
24-uurs roomservice
vervoer van/naar luchthaven
babysit
zakencentrum
conciërge
wasserij / stomerij
huisdieren toegestaan
rondleidingen
Wi-Fi in de openbare ruimtes
toegang tot internet - LAN
toegang tot internet - LAN (kosten)
Internet - draadloos (zonder kosten)
roomservice
babybedje
klant recensies
Stephane Kovatchev
(koppels)
31 August 2015
would recommend, lovely hotel !
Jillian Sharples
(koppels)
31 August 2015
The only major downfall to my stay was the bedbugs in my room. Other than that everything was great and the staff were extremely polite, helpful, and kind.
Bhupinder Purewal
(koppels)
2 February 2015
Great stay here. I will definately be staying on my next trip.
Irina Hossu
(anderen)
1 November 2014
rooms are very modern and clean.
Nicholas Tomlinson
(koppels)
2 September 2014
This hotel was good value for money. The rooms were nice, good size, clean. The pool was a nice size considering the size of the hotel and also clean.
Leelawadee
(anderen)
1 May 2014
ห้องพักและบริเวณโรงแรมสะอาด สะดวกสบายหรูหรา อยู่ในแหล่งชุมชนจึงสามารถเดินไปเที่ยวตลาด ไปชายหาดโละดาลัม ซื้อทัวร์ ไปจุดชมวิว และร้านอาหารได้สบายๆ
Yaara Raski
(koppels)
1 May 2014
The rooms look newly conditioned and the hotel pool is very nice and clean. Service staff are not so freiendly and don't seems to understand english.
Huw Crwys-Williams
(koppels)
1 May 2014
this is a good hotel option in phi phi, clean, spacious, nice service.
Uzi Zaray
(koppels)
31 March 2014
nice balcony giving on the swimming pool,
ANTON WENTZEL
(anderen)
31 March 2014
very good hotel. Nice rooms and pool.
lees meer